INTERFACE

Specification



---
APPEARANCE
External Appearance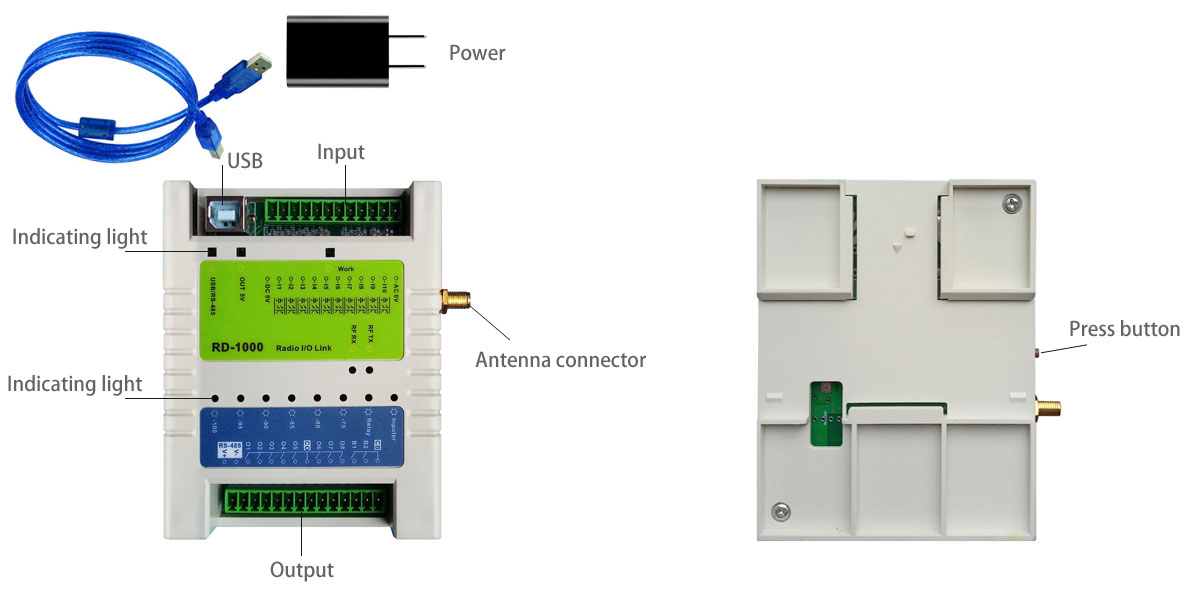 ---
Model Description

| | | |
| --- | --- | --- |
| Model | Frequency | Function |
| WS-RD1000-R9 | 925MHz | *USB *RS-485 *RF Communication |
| WS-RD1000-R4 | 433MHz | *USB *RS-485 *RF Communication |
| WS-RD1000-L9 | 925MHz | *USB *RS-485 *LoRa Communication |
| WS-RD1000-WiFi | | *USB *RS-485 *WiFi Communication |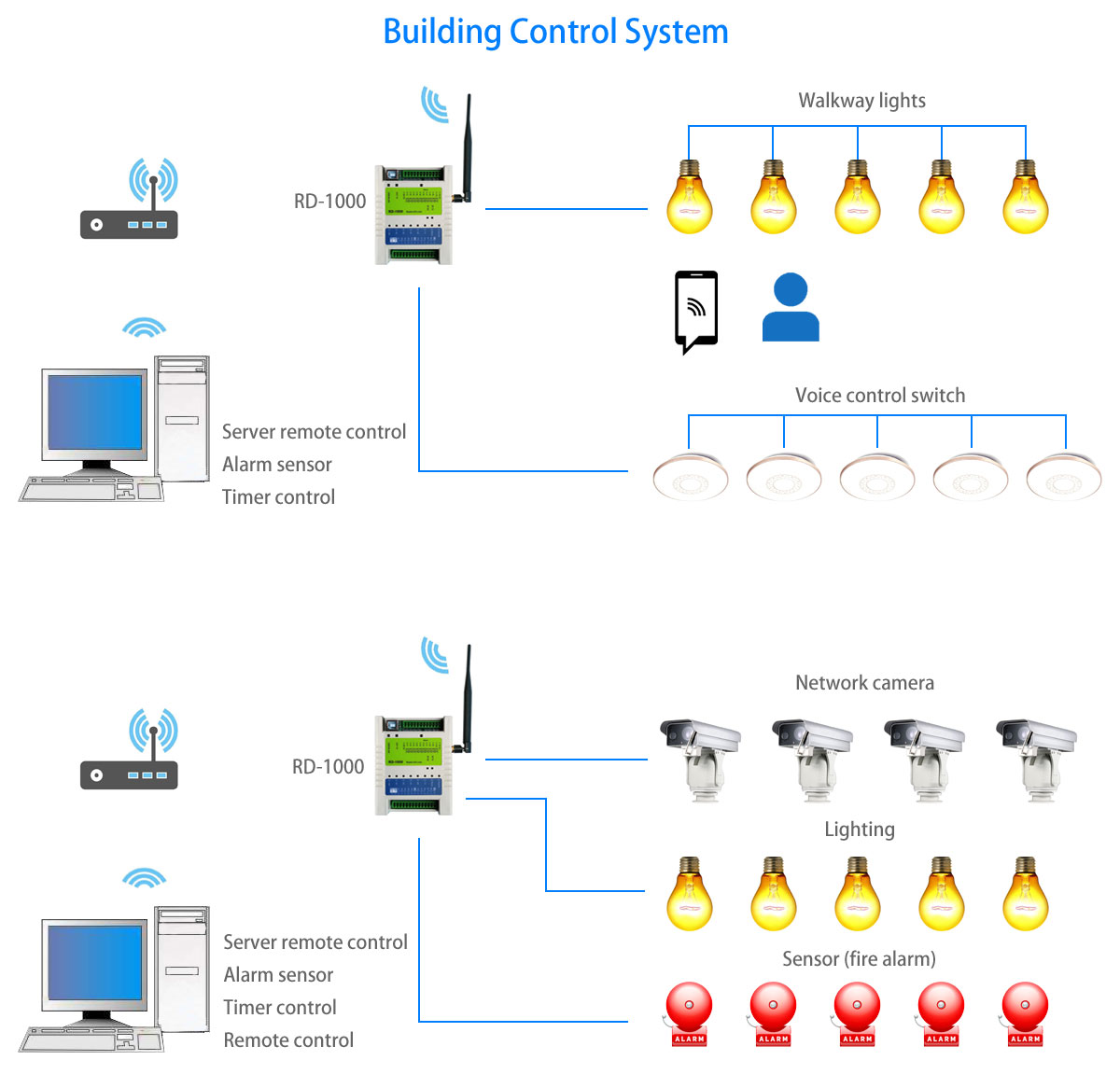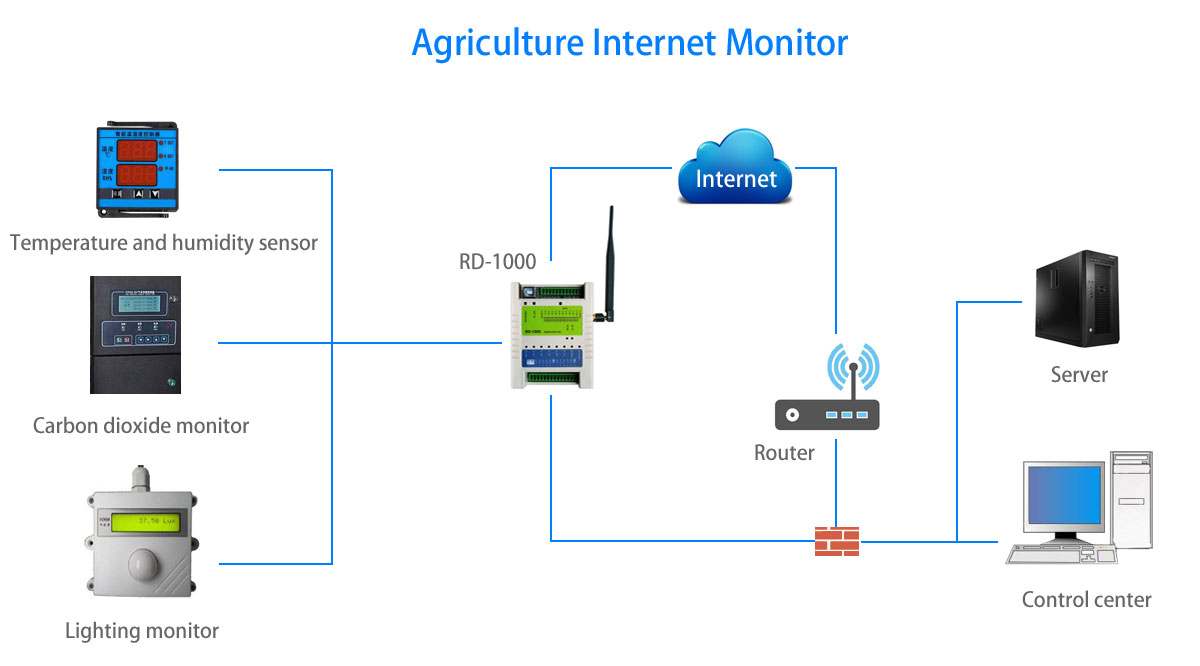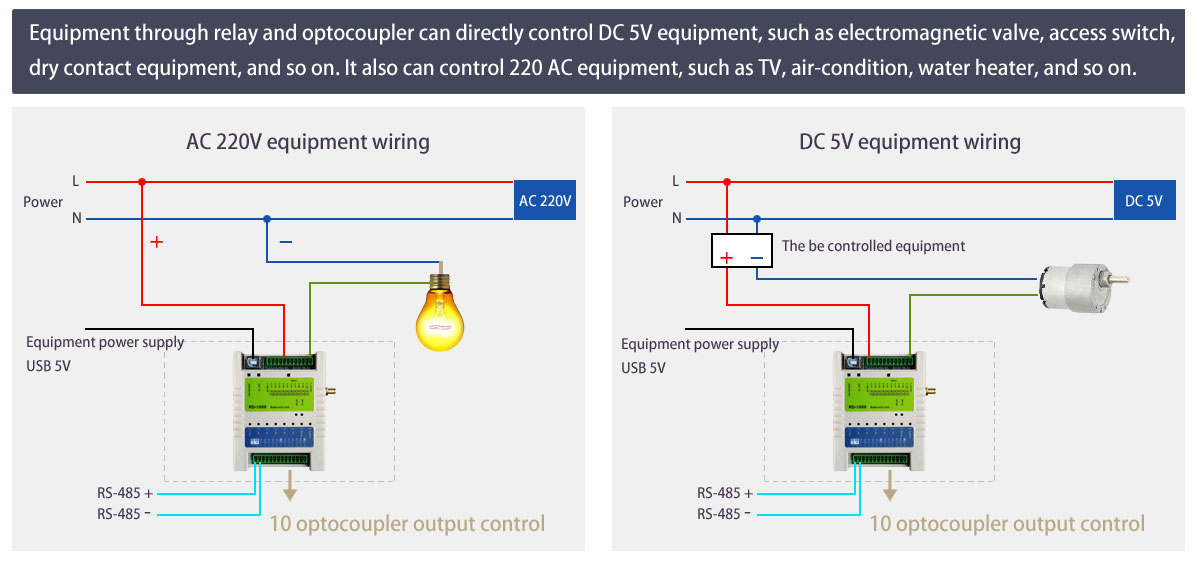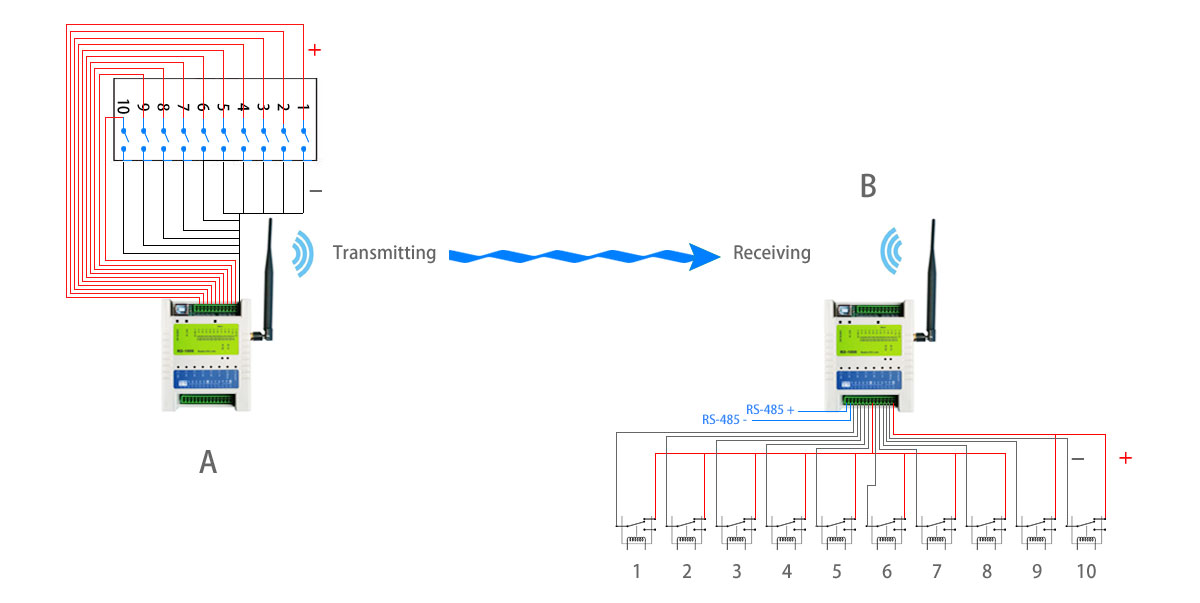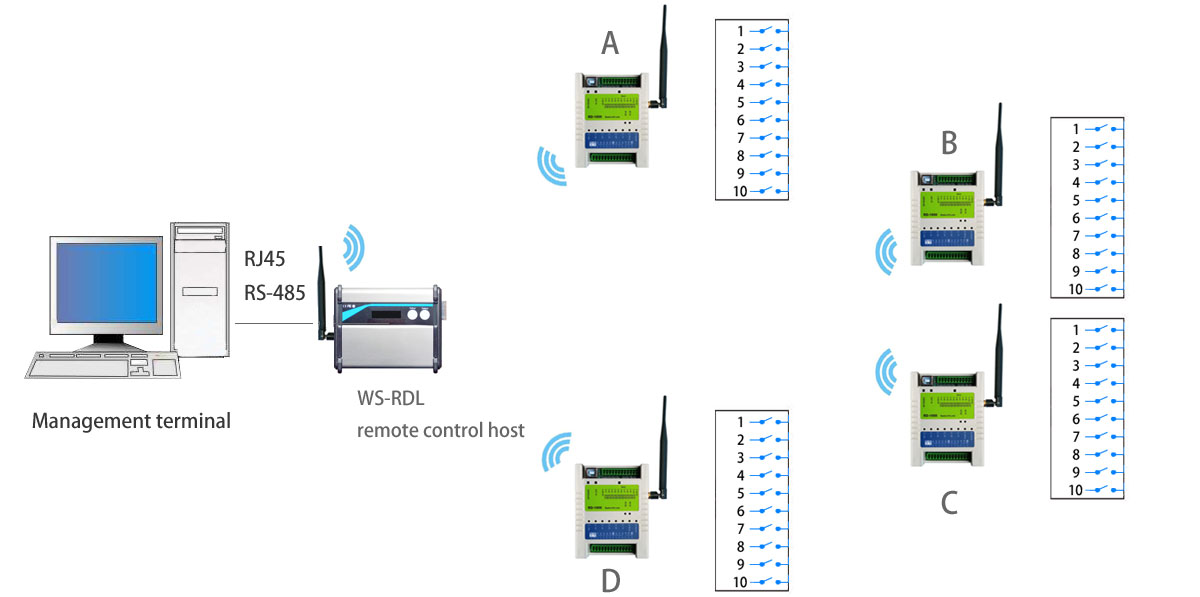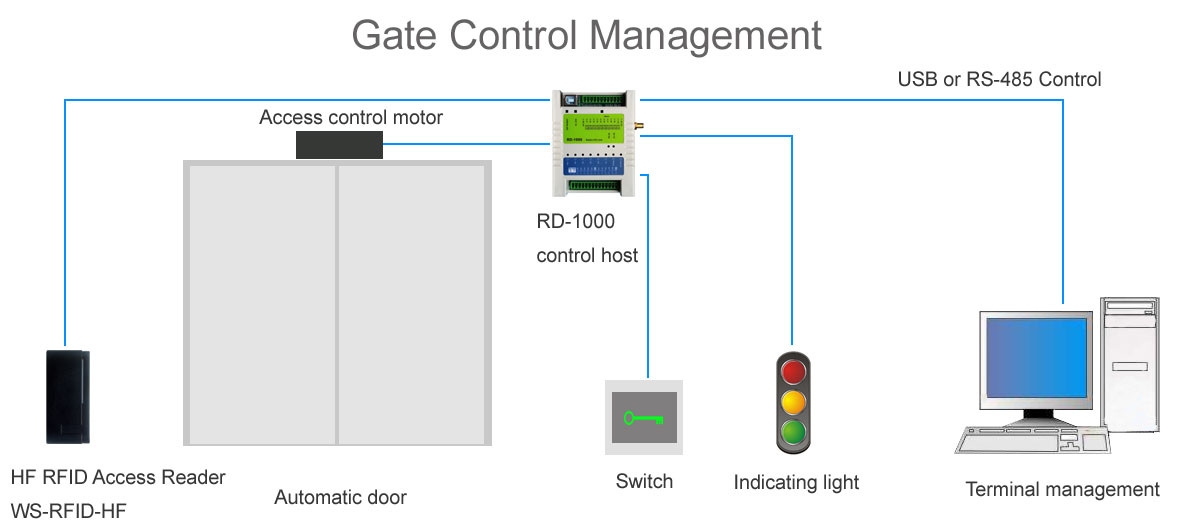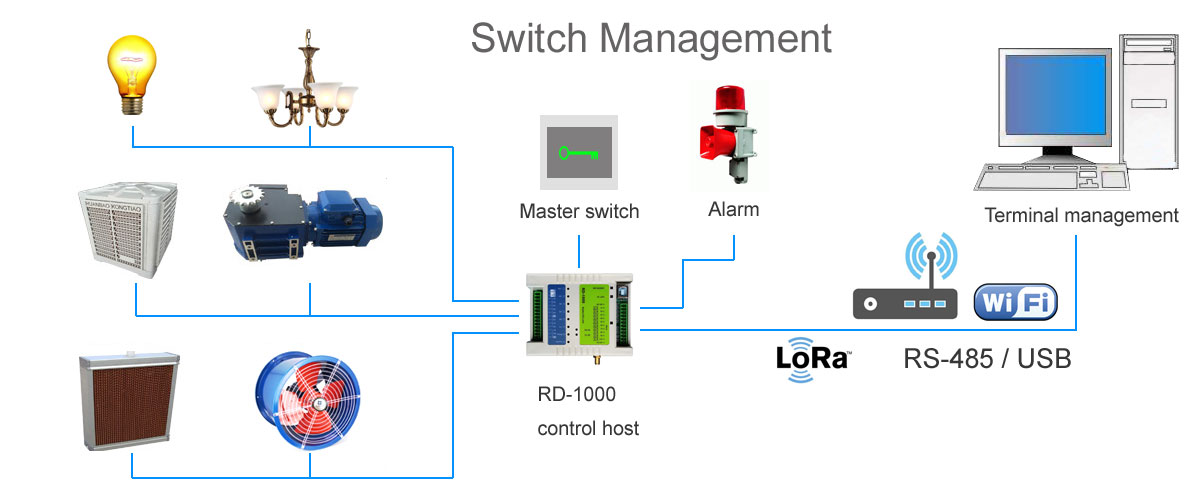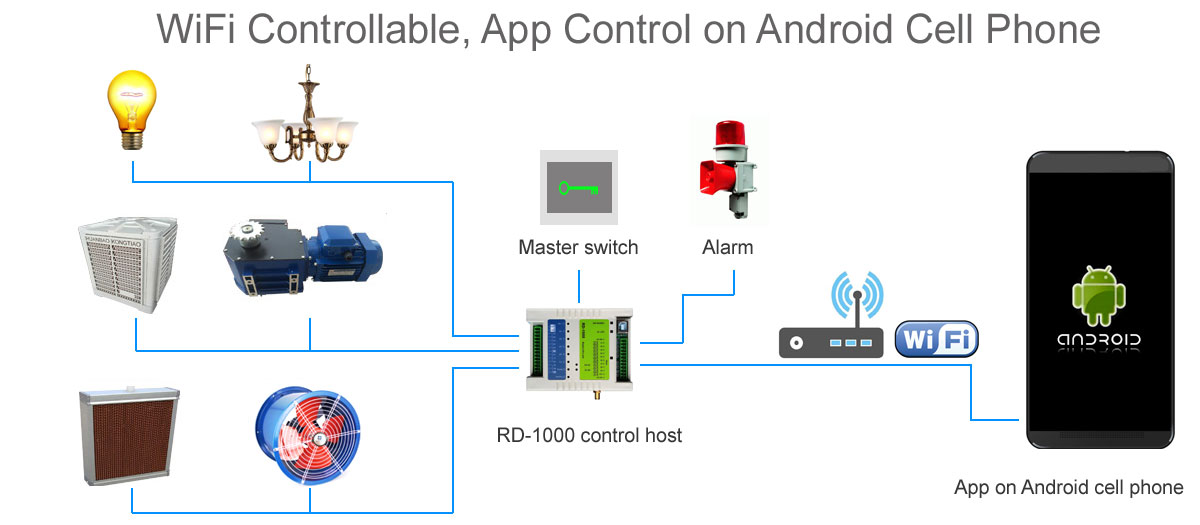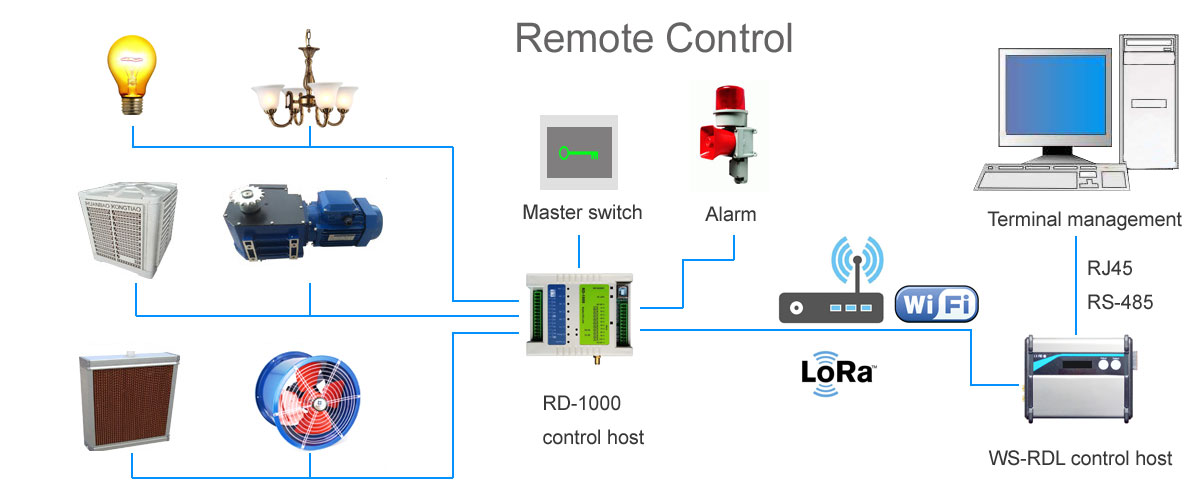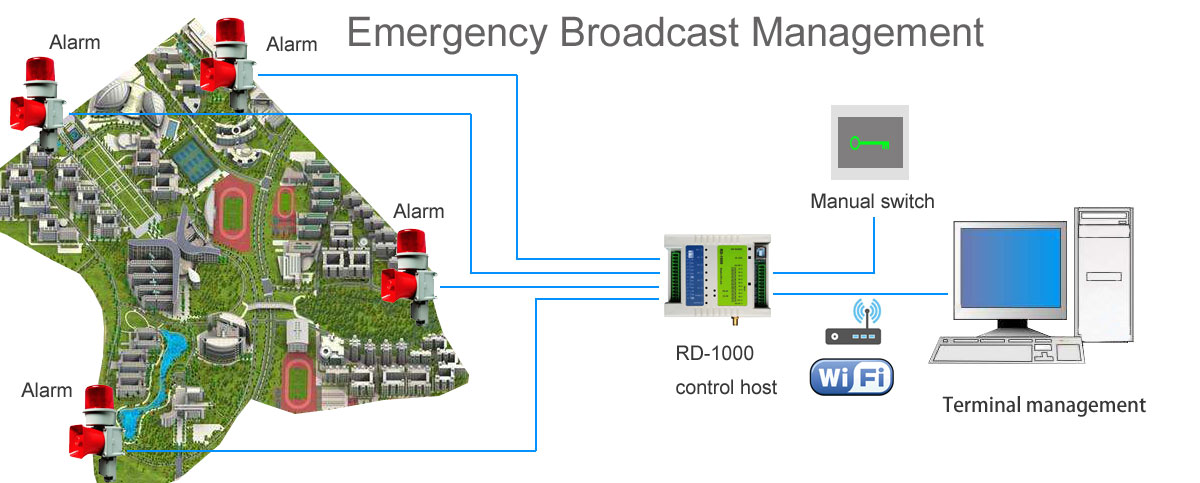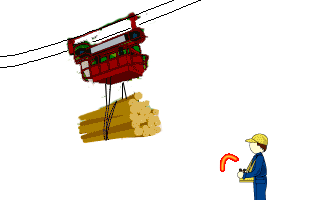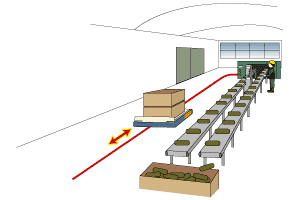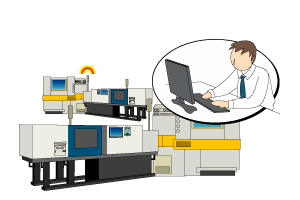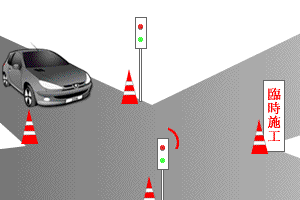 ---
SPECIFICATION

Technical specifications
Frequency: 433MHz、925MHz

Interface: RS-485、USB (customize to WiFi)

Output rate: 0.5W (customize to 2W)

Consumption Current: 36mA (minimum consumption without connected)

Power supply: USB 5V

10 relays, 10 optically coupled isolators, strong ability to resistance high voltage ESD.

Adopts advanced Level ARM 32-bit single chip microcontroller design. Fast response.

Users can use RS-485, USB, ISM433MHz or 925MHz, WiFi TCP/IP connections, to extend and control the peripherals equipment or directly control RD-1000.

It can achieve the UPS power supplying by portable charger. No worry lose control when the power has been cut-off.

It supports wireless signal receiving strength displaying, making onsite installation easier.

LED display.

It supports 10 I/O input AC signal to detecting frequency, in order to understand if the generator is working properly.

Input I/O can DC 12~24V or AC 100~220V, without any change.

It can be directly controlled by PC or Raspberry PI, no need to process power.

It can be controlled by DIP switch and PC.

Input and Output optical coupler interface to prevent high voltage surge.

To prevent high voltage surge, both of input and output built-in the optical coupler.

Easy transformation between wired and wireless communications, resolution to wiring problems.