APPEARANCE
External Appearance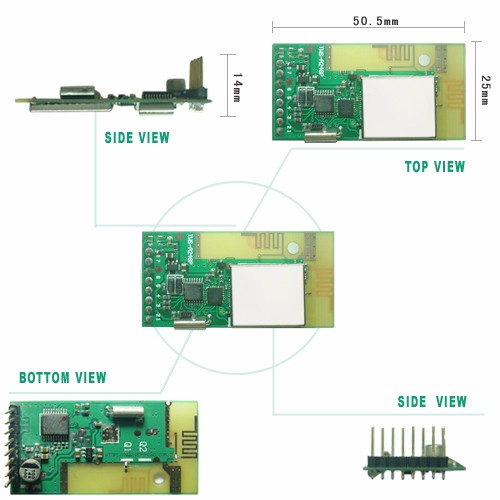 ---
FEATURES
Application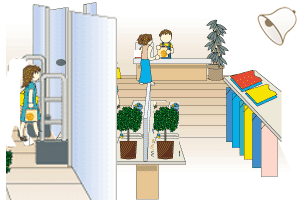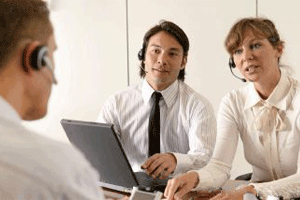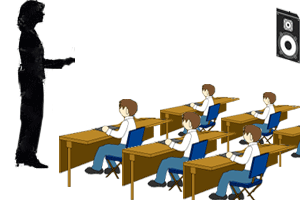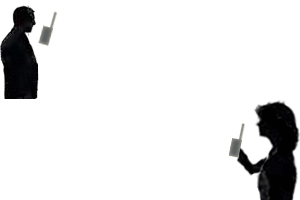 ---
SPECIFICATION
Technical specifications
Frequency : 2400~2449MHz

Channel : 16CH

Supply voltage : 3~5V

Modulation type : GFSK

Audio transmission method : RF digital

Channel spacing : 1MHz

Effective range : 40 (in door), 100 meter (out door spacious distance)

Audio frequency response : 20Hz~20KHz,-6dBm

Transmitter Power : +10dBm(CE) / 0dBm(FCC)

Power Consumption : 75mA(5V)

THD : 0.3% (1W)

Channel Separation : 43~51dBm

Max volume noise : 0~2Vp-p(Max)

SN ratio : 80dB(Typical)

Dynamic range : 80dB(Typical)

Operating temperature : -10~+70℃

Antenna : Dipole
Special design for anti-disruption under audio signal transmission.

Digital audio transmission at full CD quality.

Transmitter and receiver channel memory

To have the channel memory function from transmitting and receiving side.

It can automatically lock the frequency, when change the channel.

Digital volume control. The power and volume of receiving is been controlled by transmitting side.

When work the LED instruction light will glitter.

High Power Rate and long distance (the largest may to +15dBm).

Including high quality DSP arithmetic unit

Support many kinds of the newest digital controlling rank surface (SPI, I2C, UART, PWM, D/A)

Application : Wireless Speaker, Wireless Headphone, Wireless Home Theater, Wireless Headfree ,Wireless Microphone, Wireless Baby Monitor, Wireless Portable, Wireless Automotive Audio.