INTERFACE

Specification

---
APPEARANCE

External Appearance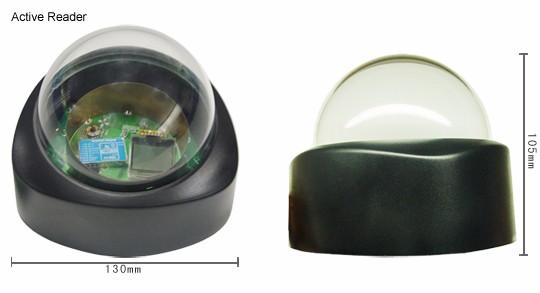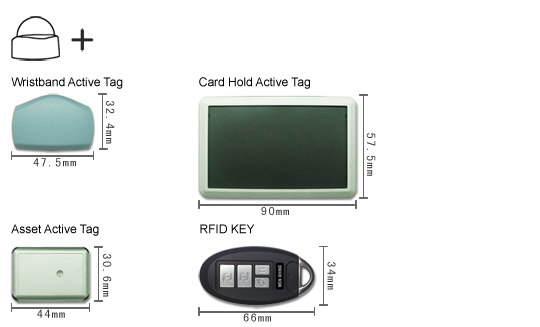 ---
FEATURES

Application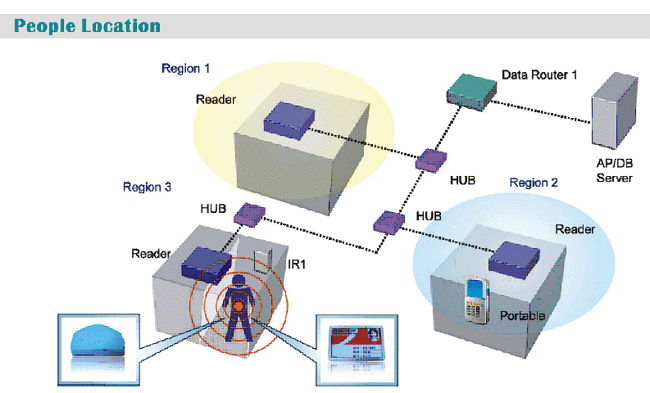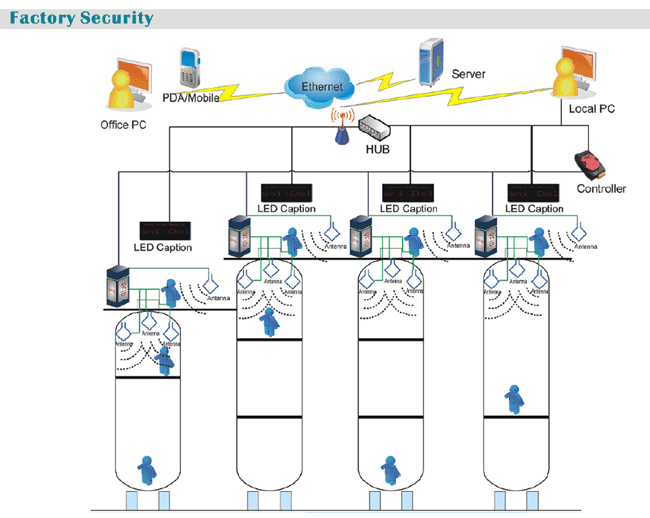 ---
SPECIFICATION
Technical specifications
3 seconds can receive 150 Tag

Induction range 100M region (diameter)

Induction range and sensitivity

Active triggering in the field

Sensor

Motion Sensor

IR Detect Sensor

Switch On/Off

Temperature detection

Low voltage warning

Archival structure can bear a large amount of data access.

File structure description data can be defined at any time to input Reader and format.

It can bear more than 10000 Reader access.

The daily storage processing data can exceed 10G byte Log.

Complete API access planning reduces the difficulty of program development.

The complete RFID Middleware API Specification.
Item

Active Reader

Wristband Active Tag

Card Hold Active Tag

Asset Active Tag

RFID KEY

Multi-Tag Read
Capability

Yes

Yes

Functionality

Wakes up tags




Modulation

GFSK

PSK

Frequency

925~928MHz

868MHz/902~928MHz

Data Rate

9.6~36K bps

9.6~550K bps

Transfer Mode

Duplex

Duplex

Transfer Setup

Setup by user




Read Range
(maximum)

100M

100M

Host Communications

RS485




RF Power Output

-45dBm~+10dBm

-20dBm~+10dBm

Sensitivity

-96dBm~-108dBm

-96dBm~-105dBm

Power

12Vdc,60Ma

CR-2032 OR CR-2025

Case Material

ABS (Acrylonitrile Butadiene Styrene)

ABS ( Acrylonitrile Butadiene Styrene )

Temperature

Operating

-15C to +60C
(-31F to +122F)

-35C to +50C(-31F to +122F)

Storage

-40C to +85C
(-40F to +122F)

-40C to +85C(-40F to +186F)

Humidity

100% Non-condensing

101% Non-condensing

Indicators

LED on while
transmitting packet to tag.




Interface

RF: Internal Antenna / Digital :RS485




EMI

10V/m 0.1~1000MHz AM electromagnetic wave

10V/m 0.1~1001MHz AM electromagnetic wave

Mounting

Super RFID mounting kit




Battery Life






1~3 years depending on use (tag has low battery detection)

Use Memory






512 bit

Free Drop






1M concrete floor, twice per sid

Product Dimension






47×32×11
mm

89×57×70
mm

43×30×11
mm

33×65×11
mm




IR detect




Alarms if tag removed from person,Asset

Temperature




Alarms if tag exceeds predefined limits

Micro Switch








On/Off Sensor




Buzzer




Beep when called, Low Battery

Shock






Response time(100ms)




IR'Micro Switch, State Switch detect response time

Detect response