APPEARANCE

External Appearance


---
Feature of Product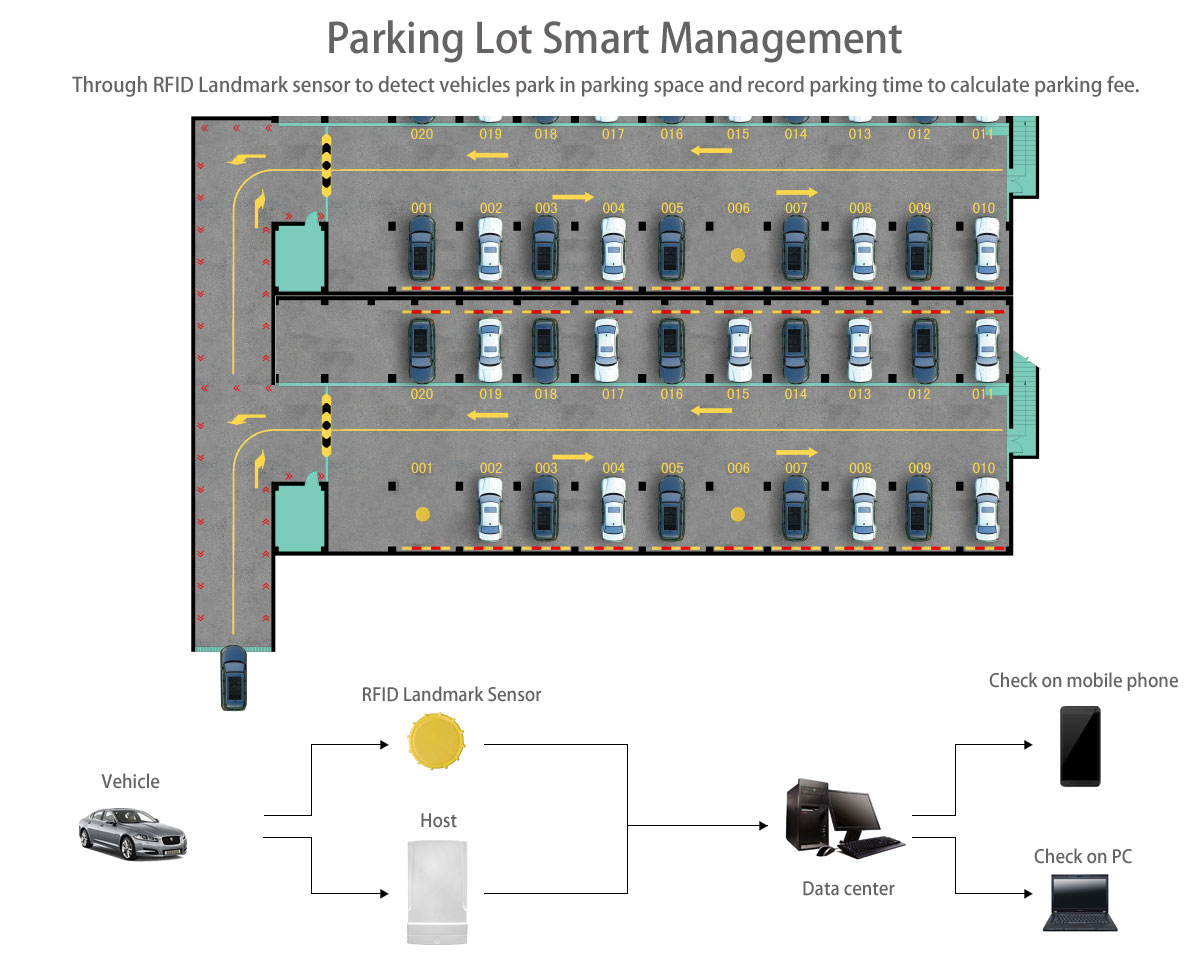 ---
SPECIFICATION
Technical specifications
System Features
1. High-Accurately: Using Earth Magnetic Sensor to detect vehicles and with highly sensitive.
2. Easy Installation and Maintenance: When the sensor is damaged, it only needs to be replaced, and no excavation or construction is required.
3. Waterproof and Anti-Collision: No affected by weather.
4. Anti-interference: No special requirements for setup environment.
5. Low Power Consumption: Safe and healthy for human body.
6. Battery Life: More than 5 years.
7. High Speed Data Exchange: Achieve two-way high-speed data exchange between sensor and receiver, without worrying about simultaneous exchange of data in between.
8.. Low Investment Cost: Enable reducing number of managers and operation costs.
Note: Not available in China.
Host Specification
Working Frequency: 450MHz
Antenna: Built-in antenna
Sound: Buzzer sound-prompts
Working Temperature: -10°C ~ +60°C
Storage Temperature: -10°C~+80°C
Working Moisture: 20%~95% (no Condensation)
Size: 233*140.7*80mm
RFID Landmark Sensor Specification
Working Frequency: 450MHz
Feature: Battery is enabled to use 5 years
Institution: Excellent sealing
Working Temperature: -10°C~+60°C
Storage Temperature: -10°C~+80°C
Humidity: 20%~95%(non-condensing)
Dimension: 83.8mm (Diameter), 50.7mm (Height)