APPEARANCE
External Appearance

---
FEATURES
Application
PIN ASSIGNMENT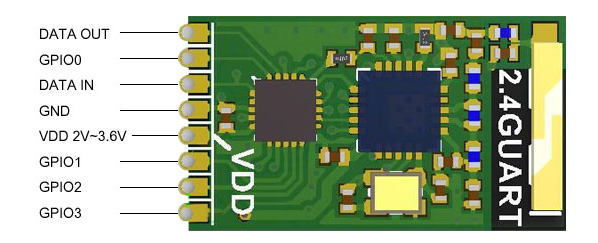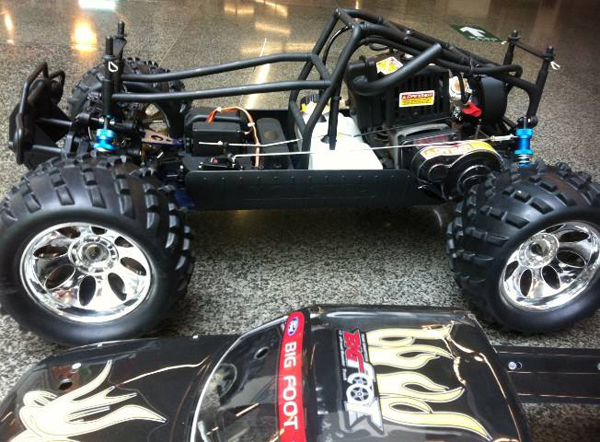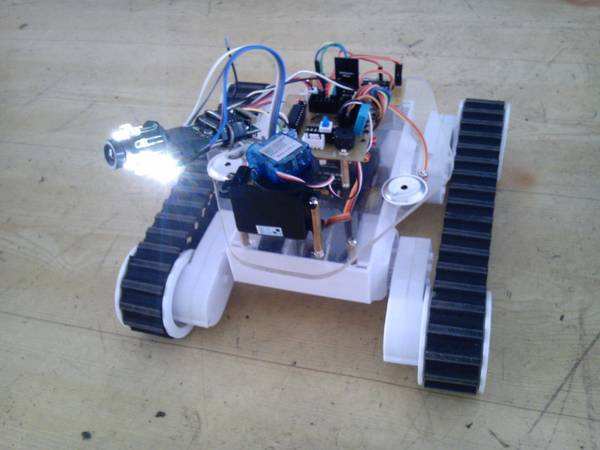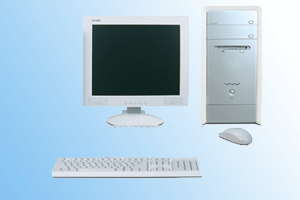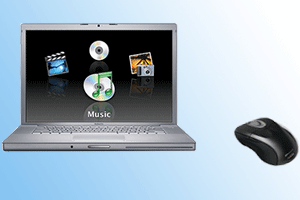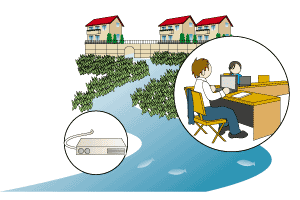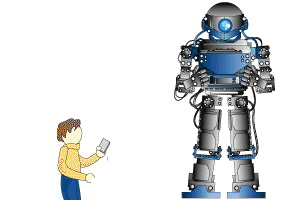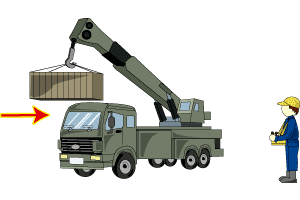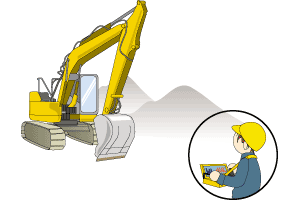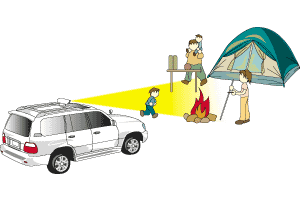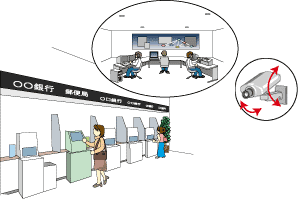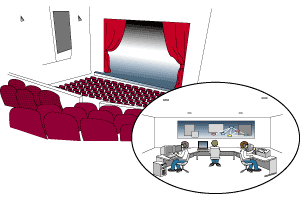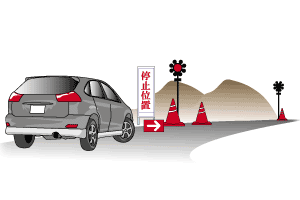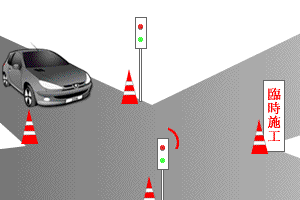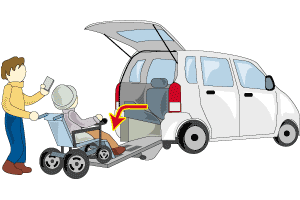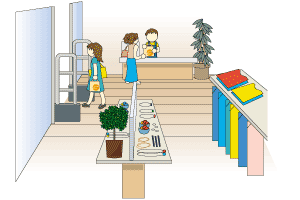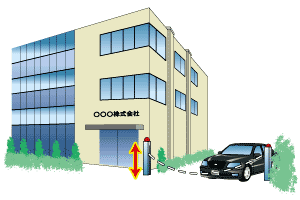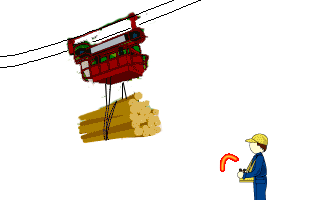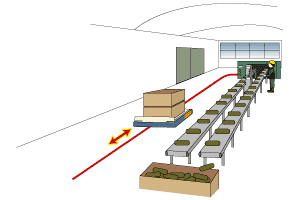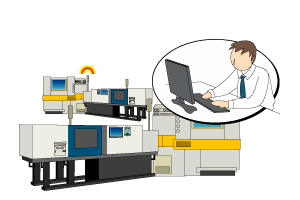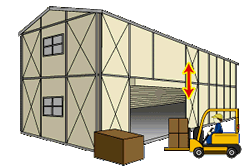 ---
SPECIFICATION

Technical specifications
Frequency Range: 2.400~2.4835GHz

Modulation: GFSK

RF Channels: 128

Low Working Voltage: 3.7~5.5V

Output Power: 6dBm

Antenna: Built-in SMD ceramic Antenna

Data Rates: From 1 to 2 Mbits/Sec

Input sensitivity: -88dBm(1Mbps), -85dBm(2Mbps)

3 separate 32 bytes TX and RX FIFOs

Automatic packet handling

Enable deep-sleep 1uA and wake-up by serial port.

Voltage detecting functions. It is possible to detect outside inputting voltage for use in battery applications.

Multiple GIPO for specific functions.
Parameter

Description

Specification

Unit

Min

Type

Max

VDD
Supply Voltage Range
2.5
3.3
3.6 V
V
FREQ
Operating frequency
2400


2525
MHz
RGFSK
Air Data Rate
250


2000
Kbps
IDC_DS
Deep Sleep mode power consumption


9


uA
IDC_ST
Standby mode power consumption


4


mA
IDC_TX
Transmit power consumption (-13~6dBm)
13


26
mA
IDC_RX
Receive power consumption


18


mA